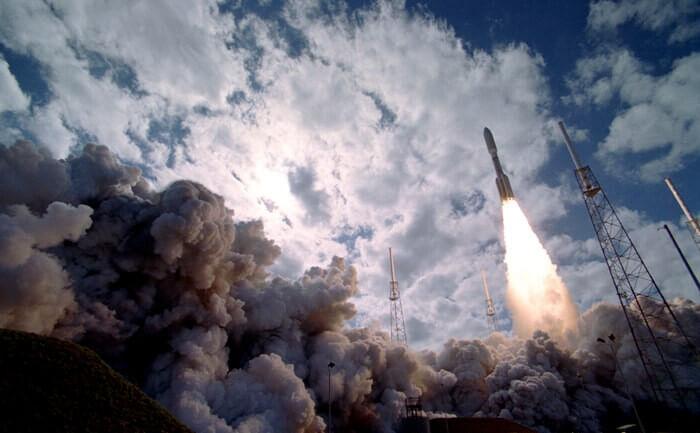 Strategy for smart cities
A strategy for smart cities is essential when you want your city to change into a smart city. The strategy benefits stakeholders in understanding why innovation is necessary and what services your city needs to change. In this blog, I will describe the steps to create a strategy.
The ambition of your smart city
The first step is to discuss the ambition. Why should your city transform from its current state to a smart city? Generally speaking, there are two main reasons to change:
To improve services: Digital transformation supports your business services to create data-driven processes. These will improve operational services in your city.

To meet evolving community needs: By leveraging advancing technologies, citizens' interaction with city services can grow to a more user-friendly consumer experience using digital platforms. Services will become efficient and transparent, engaging citizens regardless of their social and economic backgrounds.
Whatever your reasons for change, you must explain how your strategy will benefit your citizens, employees, and (internal) investors.
What to include in your strategy for smart cities
The narrative of your strategy for smart cities typically has a set of aspirations and goals. The three main topics are:
Community: The goal is to have a positive impact while providing services to your citizens. At the same time, you also need to make the activities performed by your employees easier with technology solutions. It will save time and improve convenience and efficiency for staff.

City services: Remove governmental complexity and ensure efficient governance in improving business operations.

Big data: Collect and use big data by aligning it with your service processes to support your change initiatives.
Each topic has multiple sub-topics. I will go into them in the paragraphs below.
Community
The community is the first topic to include in your strategy. It consists of how to include citizens and employees in your smart city strategy. The objectives are as follows:
Citizens: Grouping of citizens on their characteristics to provide accessible services for all. The defined citizen groups will create insight by benchmarking each group's access to services.

Employees: For employees automating services and digitalizing urban planning processes will save time. They will better understand the performance of processes that take place in the public environment.
City Services
The new city services should enable and support the removal of business complexity and positively impact your community. Your strategy should include the following topics:
Agile services: Gaining detailed insights into the performance and flexibility supports simplifying business services. This leads to better and more efficient operations for:

Removing business complexity to create faster services.

Modify services when necessary for changing issues. For example; climate change, transport, or pollution.

Accurate and reliable data will help to understand how these issues evolve and what citizens need to improve your city.

Procurement: Procurement departments are critical to creating an innovative smart city. Procurement activities support your city in finding scalable technological solutions by co-creating with third parties. This is written down in legal contracts and a governance protocol to reduce the risks of the wrong usage of data and algorithms in your city.
Below we discuss how technology can be an enabler in the strategy for developing smart cities.
Big data
Your strategy for smart cities must include an infrastructure and information strategy on big data. These topics enable your smart city to define functional relationships between processes and data requirements. They help innovate and measure progress over time so you can take necessary actions. It also enables secure information exchange between applications.
The strategy for big data is as follows:
IT framework: You specify the rules about the layout of the digital 'space' on how information and applications interact. It has similarities to a zoning plan for cities, but then in a digital way for IT. In the plan, you record the relationship between different business functions and test whether they meet the defined goals and requirements.

Data Strategy: Information strategy deals with the use of information for different processes in your city. The goal is to make data available for analysis and decision-making. What are the main rules for mining big data and managing access to that data?
Moving forward
With the completion of a strategy for smart cities, you have set the main objective of why and what topics your cities need to cover to transform. Next, you can set up your program objectives for each of the topics discussed above.
By defining a strategy for smart cities, you have set the main objective of the topics to cover and the reasons your city needs to transform. In a later stage, each of the issues can get operationalized into the program and project-level objectives. Objective-based activities will help drive your change to become a smart city.
Contact
If you want more information about the development of a smart city strategy, get in touch.